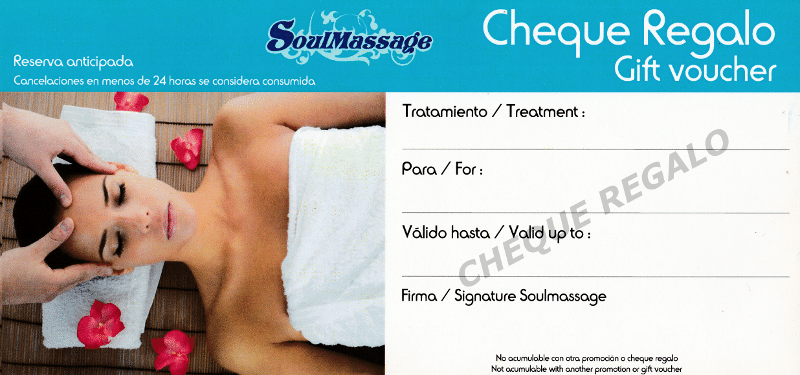 We also offer gift vouchers, if you wish to gift somebody moments of comfort and well-being
Kobido Massage
Known as the star treatment used by the Japanese empresses, this Facelift or Kobido Massage brings numerous benefits to your face such as:
It Activates blood circulation
It Activates the lymphatic system
It Relaxes facial contractures
It Attenuates and corrects wrinkles
It Increases the luminosity of the skin
It Keeps the skin hydrated
This month you can add to your Kobido massage:
Facial mask or jade stone treatment
you choose!
Come and enjoy a 55' session just for 35€
Champissage
Benefits:
• It increases the amount of oxygen in your brain
• It relaxes the nervous system
• It increases blood flow to your head, neck and shoulders, contributing to the nutrition of your tissues
• It reduces dryness in the head and slows down hair loss
• It releases energy blockages by restoring your energy flow throughout the body
• It is ideal for people with headaches
Come and enjoy a 30' session just for 20€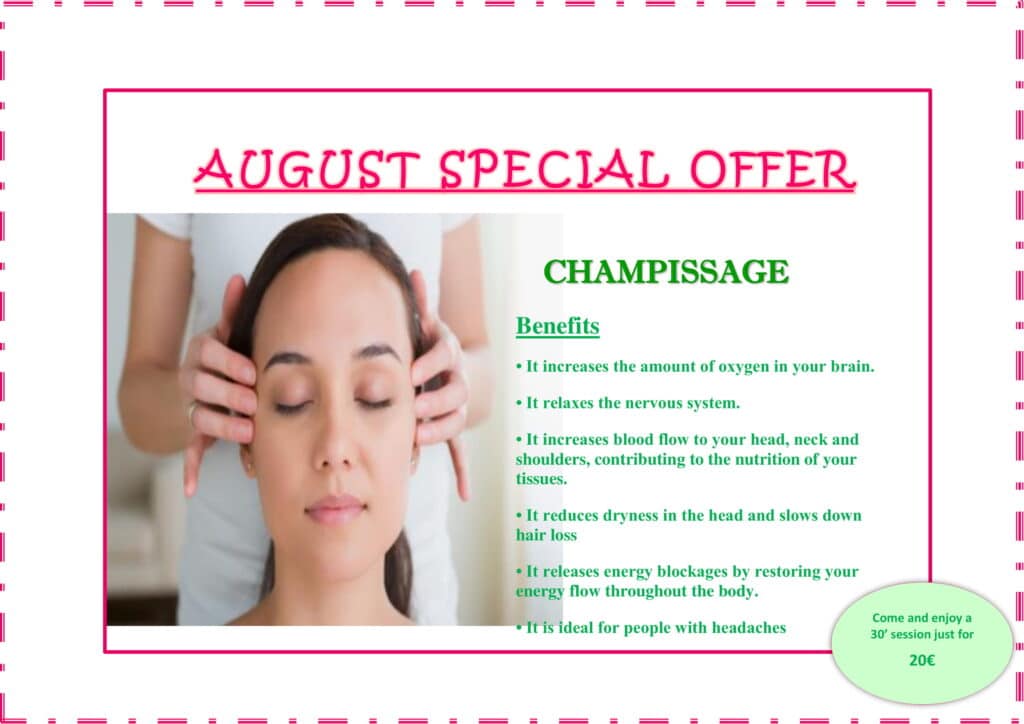 Anti-cellulite massage with cupping
Benifits that you will have after receiving this massage:
• I will mobilize fluids and accumulated fat
• It will eliminate stagnation and inflammation.
• I will drain fluids.
• It will relieve inflammation.
• I will supply blood to the skin and will clean toxins.
• I will activate blood circulation.
• And last but not least, it will delay the aging process.
With this massage you will show off your legs this summer!
Come and enjoy a 45m session just for €30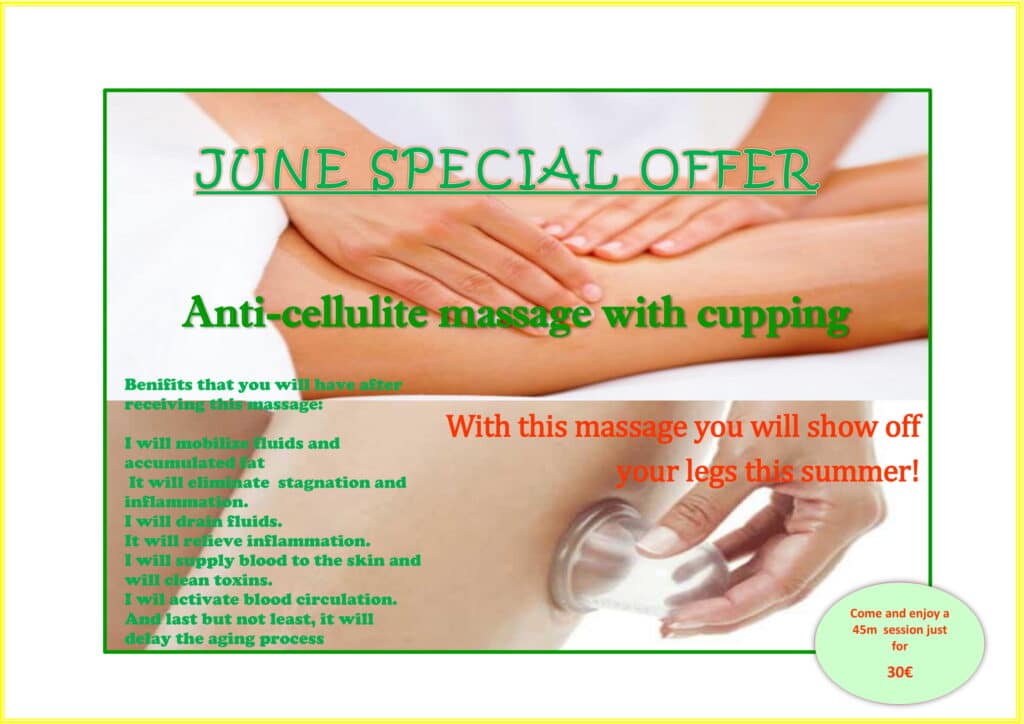 Thai Massage with oils
The Thai Massage with oils totally relaxes the body, and at the same time leaves you with a pleasant feeling of energy. It is very effective for treating muscle tensions, and bodily problems such as back, neck, shoulder, etc.
Come and enjoy a 55′ session for just 35€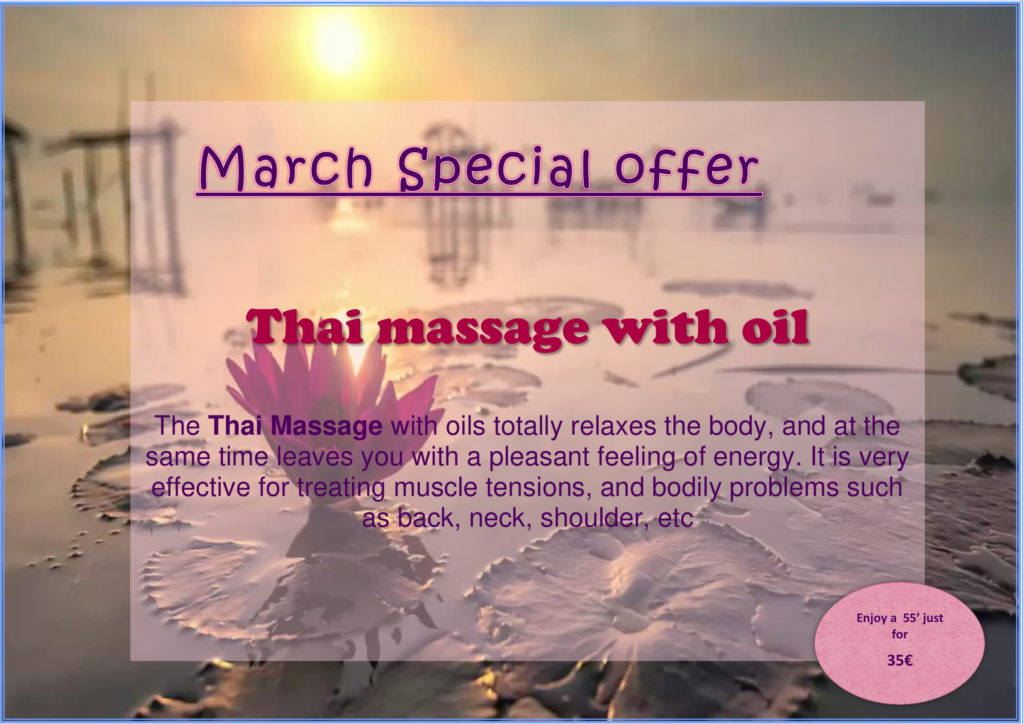 Buy your Thai Massage with oils: https://checkout.social-commerce.io/2vWXZx