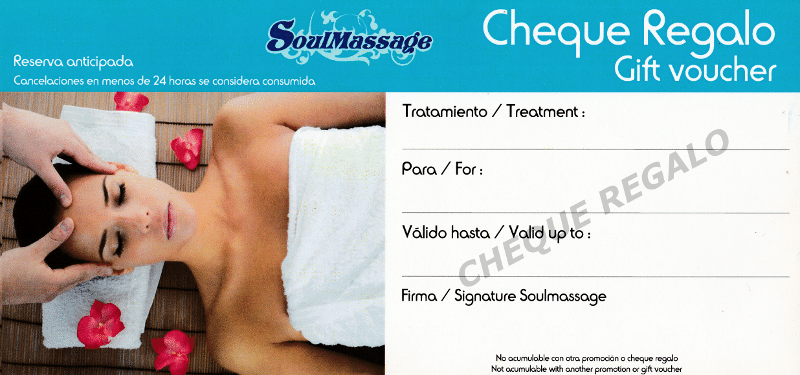 We also offer gift vouchers, if you wish to gift somebody moments of comfort and well-being
Classic massage + stretching
Start a new habits. Enjoy a classic massage adding a stretching to your habitual routine.
Enjoy a 50′ session just for 35€
Merry Christmas!
The year is ending and we want to say goodbye to it the best posible way. Treat yourself to a 75' massage combining your favourite massages!
You deserve it!
Enjoy a 75 minutes session just for €50.
Aromatherapy
Aromatherapy takes advantage of the properties of essential oils extracted from aromatic plants, to restore balance and harmony to the body and mind for the benefit of our health and beauty.
Come and enjoy a 50 minutes session just for €35.
Kobido Massage
Known as the star treatment used by the Japanese empresses, this Facelift or Kobido Massage brings numerous benefits to your face such as:
It Activates blood circulation
It Activates the lymphatic system
It Relaxes facial contractures
It Attenuates and corrects wrinkles
It Increases the luminosity of the skin
It Keeps the skin hydrated
This month you can add to your Kobido massage:
Facial mask or jade stone treatment
you choose!
Come and enjoy a 55' session just for 35€