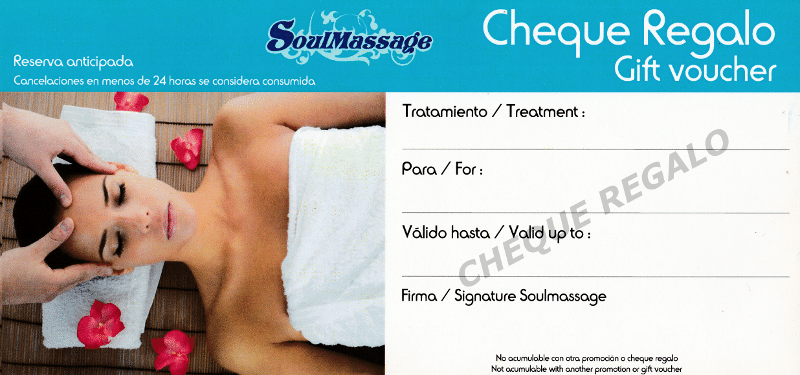 We also offer gift vouchers, if you wish to gift somebody moments of comfort and well-being
Champissage
Benefits:
• It increases the amount of oxygen in your brain
• It relaxes the nervous system
• It increases blood flow to your head, neck and shoulders, contributing to the nutrition of your tissues
• It reduces dryness in the head and slows down hair loss
• It releases energy blockages by restoring your energy flow throughout the body
• It is ideal for people with headaches
Come and enjoy a 30' session just for 20€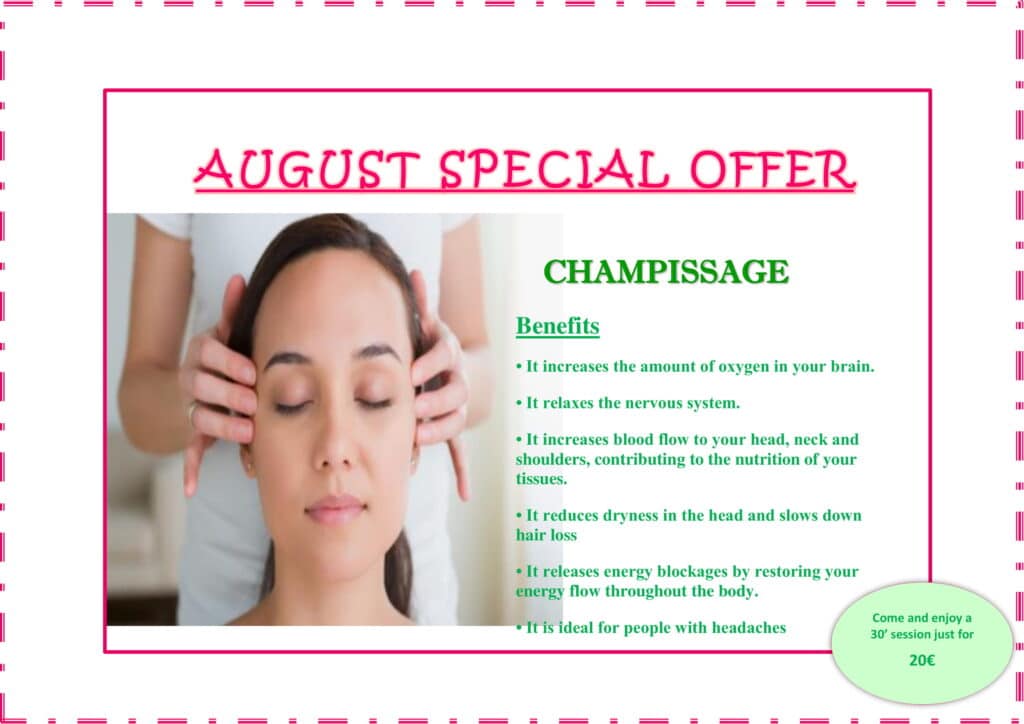 Anti-cellulite massage with cupping
Benifits that you will have after receiving this massage:
• I will mobilize fluids and accumulated fat
• It will eliminate stagnation and inflammation.
• I will drain fluids.
• It will relieve inflammation.
• I will supply blood to the skin and will clean toxins.
• I will activate blood circulation.
• And last but not least, it will delay the aging process.
With this massage you will show off your legs this summer!
Come and enjoy a 45m session just for €30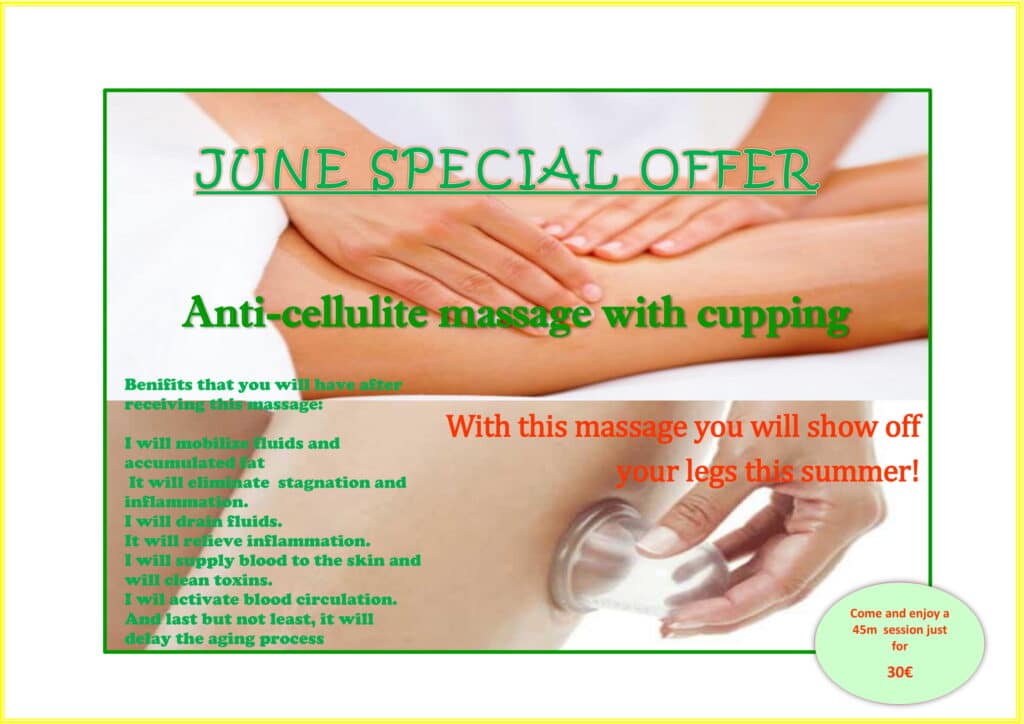 Thai Massage with oils
The Thai Massage with oils totally relaxes the body, and at the same time leaves you with a pleasant feeling of energy. It is very effective for treating muscle tensions, and bodily problems such as back, neck, shoulder, etc.
Come and enjoy a 55′ session for just 35€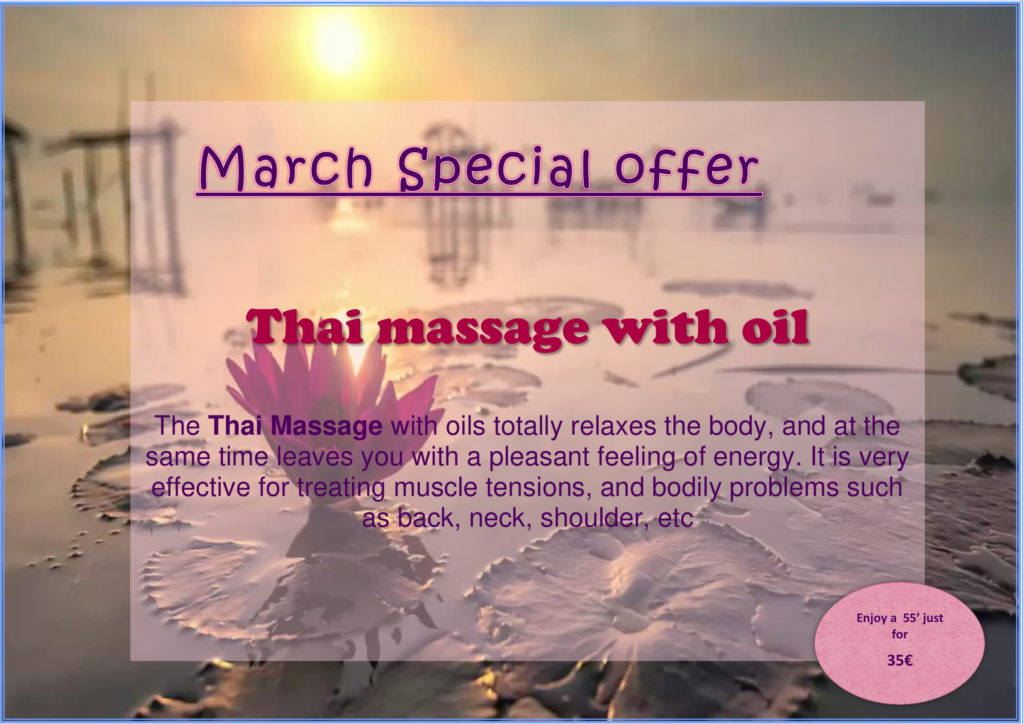 Buy your Thai Massage with oils: https://checkout.social-commerce.io/2vWXZx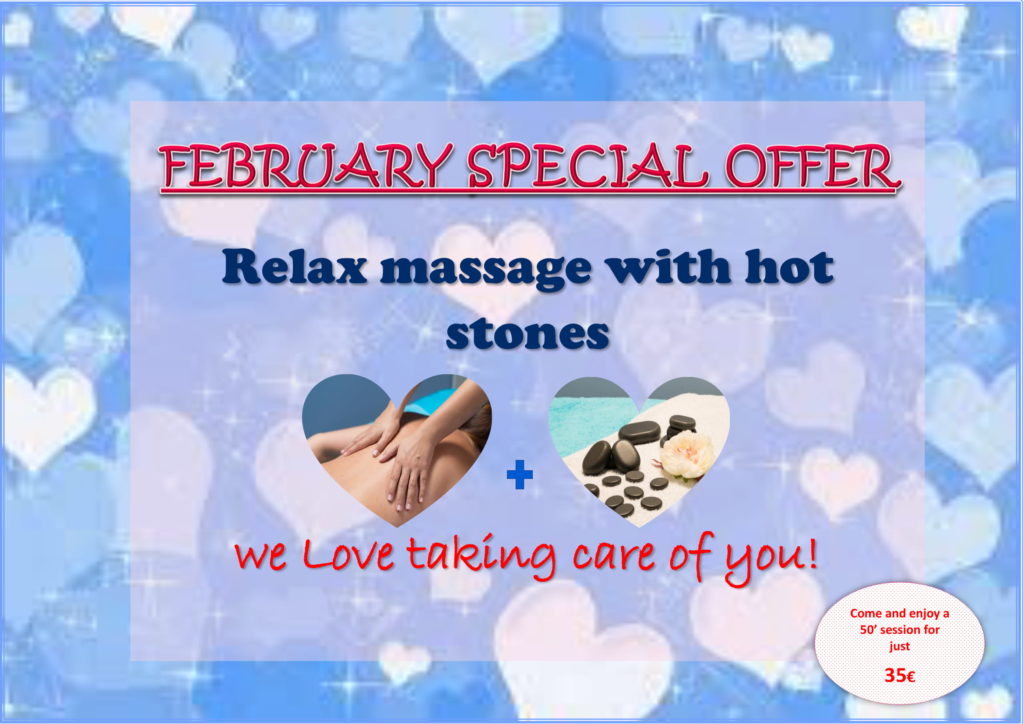 Buy your relax massage with hot stones: https://checkout.social-commerce.io/lNzxoj