Mom Massage
Our massage for mums is exclusively for them.
Maybe, would you like a classic massage? Cool! Do you want a relaxing massage? Great! Or perhaps, do you wish a combined massage? Smart girl!
No matter which one you choose, she will love it.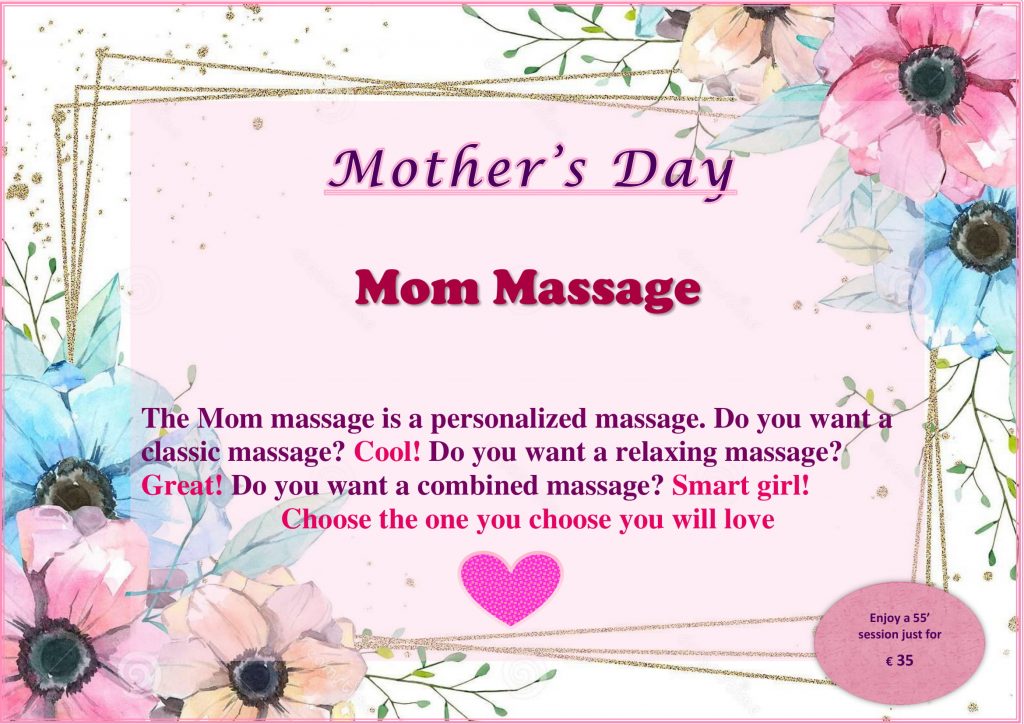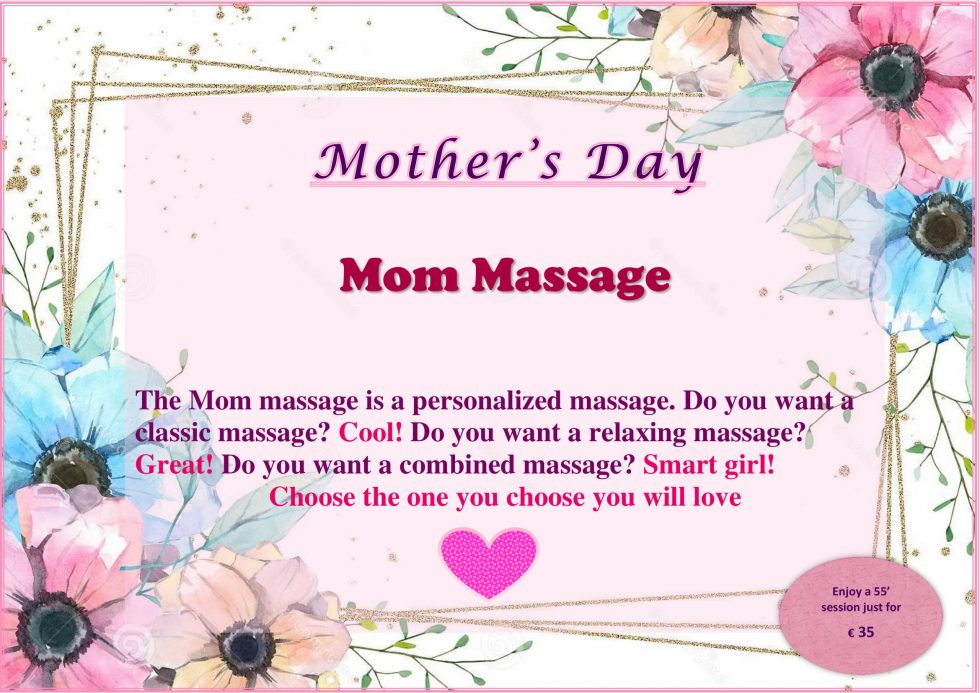 Requirements:
– She can choose between all these massages: classic, relaxing, sports, circulatory, detox or combined.
– 55min sessions and you have until 31 December 2020 to enjoy it.
Price: just € 35!
Buy your voucher here: https://checkout.social-commerce.io/lmtQja